I had this great chat with Amy Madden firstly because she helped me understand the RAS and how it sometimes shows us only negative experiences and how that can confirm unwanted beliefs and how to make it work for you to achieve your goals. 
We also chatted about emotional regulation strategies and you might like to add some of them to your toolbox…let me know 🙂 
Amy Madden
Counsellor Coach
I have spent twenty years working with women on various issues from meeting inner critics to the Justice system and sexual violence.
What I've learned is that the more stories I hear, the more I realise how much there is yet to learn. I am equally humbled by the knowledge that in my experience, women ALWAYS know what they need… its just a buried spark waiting to be uncovered again.
I am heavily influenced by Brene Browns shame and vulnerability work.
I love somatic processing understandings and that the body stores clues and information that helps us if only we can listen.
I am a fan of the magic of coaching questioning process that help to build clarity and accountability.
I just adore the stories of women
I haven't heard one yet that wasn't worth telling.
Here's Amy's website https://coachamy.com.au/ 
and you might like to follow her on Instagram where she does regular and fun helpful videos https://www.instagram.com/helloamymadden/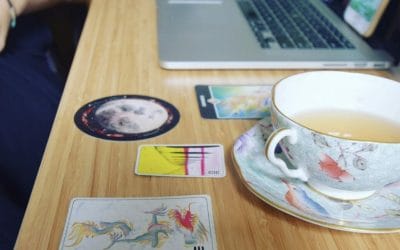 "How are you?""I'm so busy" This is the most common line I hear in conversation especially with business people and mums. It's definitely a thing I used to say a lot and now I try not to say it at all. If I feel like I am about to say "I'm busy" I take a moment to...