It was time for a new business card and I was running a Canva + Creativity course for my students so I thought I'd show them (and you) my Canva design process, how to order prints in Canva and then, how long it takes to arrive + the unboxing!
There are 2 videos in this set: the design and ordering and then the unboxing.
Enjoy!
designing and ordering prints
I ordered on the 5th of April and they arrived on the 11th of April. I didn't request express post or pay for it but it has an express label on it. There were also 2 days of public holiday over Easter. 
They can and look exactly like the preview. 
In the button below is the Canva design I used if you'd like to use it too and below there's the unboxing vid: 
Got any questions? 
Have you printed using Canva before?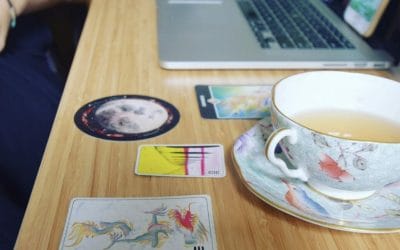 "How are you?""I'm so busy" This is the most common line I hear in conversation especially with business people and mums. It's definitely a thing I used to say a lot and now I try not to say it at all. If I feel like I am about to say "I'm busy" I take a moment to...